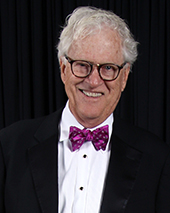 David W. Howell, CLU®, ChFC®
Founder, Howell Insurance Advisors, LLC
In over 30 years of serving attorneys, accountants, family office managers, trust officers and others professionals in the wealth transfer process, David has developed expertise in working with affluent clients that enables him to deliver life insurance portfolios designed and priced to support the financial and estate plans created by the advisors.
Noted for his ability to educate and calmly guide clients and advisors through the "Insurance Jungle," he views his responsibility as one of education rather than selling. He educates clients and advisors about the various alternatives, including the plain unvarnished pros and cons of each alternative.
His skill at medical underwriting difficult cases, as well as structuring and delivering "jumbo" cases, is recognized by clients, referring advisors and home office underwriting departments.
David is a popular speaker and has made numerous presentations at national and regional meetings of the American Bar Association, the American College of Trust & Estate Counsel, Federal and State Institutes on Taxation, The National Network of Estate Planning Attorneys and a number of other continuing education seminars for professionals. He also does very small private "shirt sleeve" briefings for accounting firms, family offices, law firms and trust companies.
After graduate school he worked for General Electric for 12 years, then resigned to enter the insurance business.
Master of Science, Business Administration – The University of Missouri
Bachelor of Science, Business Administration – The University of Missouri
Chartered Life Underwriter (CLU®) – The American College
Chartered Financial Consultant (ChFC®) – The American College

---